GBM was conceived as a specialty tanker trailer shop that would look after all makes, models and years of tankers. We quickly developed a reputation for quality, craftsmanship and customer service. Our experienced staff are helpful, friendly, and most importantly, can get the job done quickly, efficiently and right the first time. You'll find all makes and models of tanks and barrels at our facility.
Looking For Parts or Equipment?
We have you covered.

SERVICE
Inspections, completions, modifications, certifications, warranty, insurance claims, steam facility, tank mounting, and custom services.

Parts
We have a comprehensive inventory of over 5000 parts available for order.

Hoses
We fabricate and sell superior quality hoses using the best brand name components and fittings.

Tank Trailers & Barrels
New and used tanks and tanker trailers from all of the major manufacturers.
G.B.M. Trailer Service LTD is a fully licensed
and certified facility
Alberta Government Commercial Vehicle Inspection Program
Alberta Government Certified Vehicle Inspection Facility for commercial trailers, trucks, and light trucks. Alberta Government Safety Fitness Rating. COR Certified.

Facility for the manufacture, modification, assembly, repair, test, retest, or inspection of highway tanks and portable tanks in accordance with CSA Standard B609-14. Transport Canada Certified Leak Testing and Inspection of Intermediate Bulk Containers (IBC) IBC's.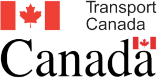 AMVIC Certified Repair Facility.

U.S. Department of Transport
For the manufacture, assembly, inspection and testing, certification or repair of a cargo tank or a cargo tank motor vehicle manufactured in accordance with a USDOT specification under subchapter C of 49 CFR. U.S. Department of Transport Authorized Safety Mark.